MASTER NUMEROLOGIST and CLAIRVOYANT TAROT READER, PSYCHIC, INTUITIVE SPIRITUAL COUNSELING AND HEALER
"Tarot Builds Life", Numerologist – 1995, studied with Master Ruth Drayer, Matrix Energetics Practitioner since 2010, Miracles Coaching- 2008 and 2009
Happy Birthday AQUARIUS!
Tara Ventura weaves Numerology, Tarot and coaching together in a tapestry of love, wisdom and power that can transform your life.   When you apply her insights, you'll be amazed how fast your life changes for the better!  
Tara offers intuitive mentoring to assist you to expand your career, creative ventures and love horizons.  She intuits with you so that you enjoy a front row seat at your life play, and have a creative say in how it looks.  She will draw on your future goals and envision them to the present. This creates a link between you and the Universe, and sets your happiness in motion. If you are looking for a better job, start your own business, find your true life partnership, let Tara know.  SHE IS LOOKING FORWARD TO SUPPORTING YOUR DREAMS!
"Spot on intuition. Uncanny vision to unveil hidden blocks. Creates a wide swath of clarity… all while being positive, caring and uplifting. Gentle yet profound, a Magical Matrix session with Tara Ventura is a gift for which I'm grateful. Thanks, Tara, for an energetically enlivening session which opened many doors to make my dreams come true" .      Virginia Goszewska, Creator of Resolved for Results course and Author of Appreciate Yourself- You're Worth It!"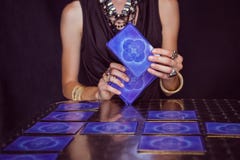 Psychic Tarot Reading
Psychic Numerology  Reading
"Tara, I loved the tarot/numerology reading you did with me!  I was astonished that the cards displayed the feelings I've had. Each card had a great deal of meaning to events that are going on in my life. The numbers were right on…and described me perfectly!  And your intuition was perfect.  I wanted a general reading to begin with, but when you laid out the cards, the questions came up.  Thank You, God Bless you".  Ann Marie Rapaulo
Clients find this time very much like a counseling session with psychic guidance added.  You can expect to hear brand  new information and obtain an insightful perspective on  your life.  Tara is a mentor and channels information for your highest good.  She is compassionate and loves to create an atmosphere of a great experience for you!
Whether your intention is to Gain Insight into a particular life issue, create your Soul Purpose, establish Better Relationships with loved ones or feel true Abundance and Prosperity, a Psychic  Tarot or Psychic Numerology session will help you achieve clarity.
You will feel inpired to make the best possible choices.  Her intention is to help you create a great life and make the most empowering decisions so you can acheve  your potential
Tara does readings  by Phone for those located around the globe.  If you are in the Central Texas area she does readings in person.  Check out About Me and  My Services, then if you would like a reading click on the "Order Reading" tab, and it will take you through the process of scheduling a private reading.
"
Health- Feel more vitality, energy and better health.  Observe physical changes, less stress, an energized body, more vitality and joy.
Relationships- Shift into a more loving state.  Feel more at peace and make valuable love connections with your spouse, pets, children, parents,  friends, and better relationships with co-workers and clients.
Tara is now doing tarot and numerology email inquiry's with videos if your time is limited.  In this type of reading you email me your questions and I reply via video. The 15 minute option allows for approximately 1-3 questions (depending on complexity), and the 30minute video approximately 6 questions plus a general forecast. Or  she can completely focus on a general forecast and highlight love, career, finance and anything else that comes through. The file is sent via a downloadable link. She typically turns this around in 72 hours (3 days) or less. Please list your star sign and any questions when you purchase the reading in the store (in the NOTES section).